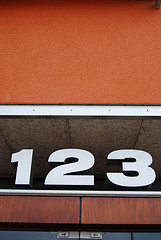 I hear from a lot of bankers who aren't overjoyed with the IRR results they are getting. And time and time again I hear them say "It's the model".
It's NOT the model.
At least not the way they think it is.
Virtually any IRR model on the market can perform basic interest rate risk calculations. It's the simplest kind of math there is...primarily it's addition, subtraction, multiplication and division.
It's creating, aggregating and discounting cash flows. It's not rocket science, despite what the model vendors will tell you.
Of course that's not to say that all models are exactly the same. They are different, and specific models may well be better suited for specific situations. But that's a long way away from blaming everything on the model.
Our proprietary DMA process decomposes interest rate risk results (we calculate full +/-100bps to 400bps shock scenarios on Gap, EaR and EVE for all 6,000 FDIC-insured banks each quarter) into the main components of data, model and assumptions.
Here's what we found about the sources of interest rate risk modeling results:
Data:
Data is generally responsible for at most 10% of your IRR results. If you think about it, this makes sense. Our data feeds are rigorously tied to our g/l, core and subsystems. Then they're tested, audited and rechecked over time. The biggest impact of data is seen in the issue of aggregation.
Model:
As noted above, pretty much all models can deliver a decent IRR result, so learning that models are also generally responsible for about 10% of IRR results shouldn't surprise you. The biggest factor that matters here is the complexity of the financial institution.
Assumptions:
Assumptions let our models turn data into IRR results. They're like fuel for an engine. And they have by far the biggest impact on IRR results (up to 80%)...
...Because our assumptions are what make our IRR results resemble our bank, instead of looking like every other bank.
And the biggest of these big assumptions are your NMDA assumptions that drive your DEPOSIT AVERAGE LIFE AND RATE SENSITIVITY.
Do you know what the most surprising thing about IRR is? Even though these assumptions deliver the biggest impact on your IRR results, that's where most bankers spend the least amount of time.
Do It!
Do it before your examiner decides to make an example out of you.
You've got to fix this, and when you do you'll find that the 3 biggest reasons that your IRR results aren't what you want are:
Your deposit assumptions are generic (NOT bank specific).
You don't adequately calculate and document statistically significant bank-specific assumptions even if you try to develop them.
You don't regularly update, review and revise your deposit assumptions ...and document your assumption review/change process...including annual Board of Directors approval of your assumptions.
I can hear you now. You're thinking to yourself "Howard, this is a lot of work!"
It's not really. Not with the right process and with a little help.
If you build or improve your IRR function based on this, I guarantee it will work. And your relationship with your examiners will improve too.
Perhaps you'll be like one of our bankers, Richard, who was able to turn a limit busting EVE into confidence inspiring stability. Or like Wayne, who was able to use this to get his examiners off his bank...while simultaneously improving his ALCO process and results.
Not bad, right?
We've been able to consistently improve IRR results and regulatory relationships. Wouldn't it be nice to do the same at your bank?
If you'd truly like to know how to:
Prioritize your ALCO tasks
Be in the top 10% of bankers mastering IRR
Discover how to effectively command your key IRR inputs
You're going to love our short video trainings. I've made them just for you.
Simply click here to get started.