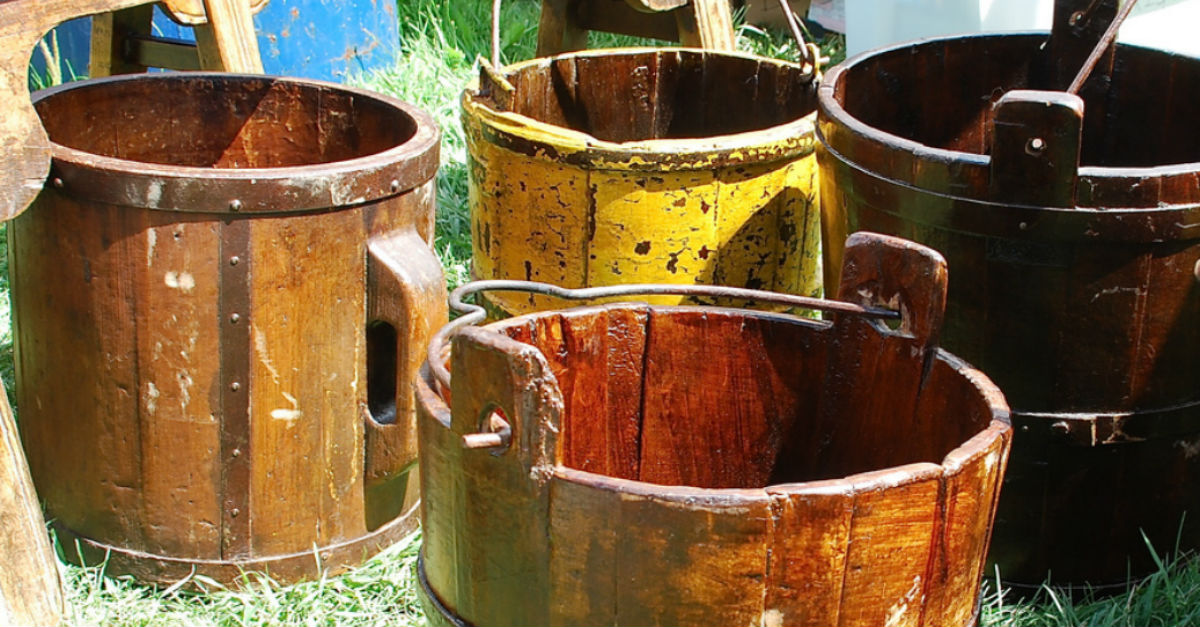 This is Part 2 of a 3-part series on the benefits of gettng your own deposit study:
Part 1 - How We Reduced Reported EVE Risk Up to 30%...(or More!)
Part 2 - [You Are Here] -3 Steps to Time Bucket Your Deposit Average Life
Part 3 - Get Better Deposit Study Results...With Less Data
Regulators are focused on bank-specific assumptions, particularly nonmaturity deposit average life assumptions. But even after you calculate your deposit average life you're not done. You still need to slot the appropriate amounts into the various deposit time buckets.
I connected the dots between deposit studies and IRR risk reduction in my post "How to Reduce Reported EVE Risk Up to 30%...(or More)"
We also created a free video training series that shows you how you can quickly and easily get your own deposit study at your bank.
I'm going to walk through a time bucket process we use at Echo Partners. This process actually works so well it's a natural addition to our deposit study work.
So which balances go into which buckets?
Here's how to do this quickly and easily
If there's one thing that I believe in it's making things as simple as possible. And simple in the case of nonmaturity deposit assumptions means both quick and easy.
I talk about making the deposit study process quick and easy in the post "How to Choose the Right Deposit Study for your Community Bank"...
Here's one way to divvy up your deposits that will pass muster with your regulators and doesn't require a PhD in statistics. To make the math simple, we'll assume 1 class of NMDAs with a 6.5yr year average life in a $100mm bank.
Identify Your Rate Sensitive Balances
Your rate sensitive balances should be modeled within the initial 12 months. Determine these balances by examining your deposit history. The minimum level that your balances never fall below represents the non-rate sensitive amount. These balances never vary regardless of rate moves. The balances above this minimum, however, are those which vary with rates. Here's an illustration.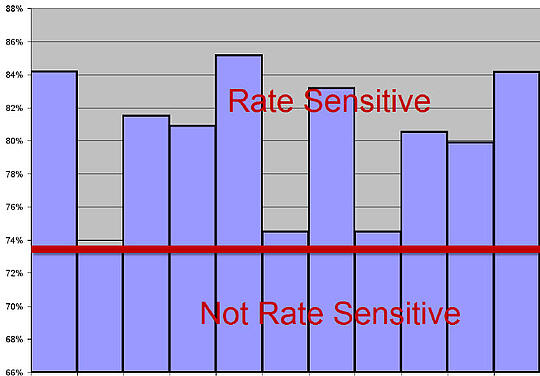 In this case, balances never fall below 74% of assets. That means that the ending balances (84% or 84mm) need to be divided into 10mm rate sensitive and 74mm not rate sensitive.
Barbell an Equivalent Amount
There are an infinite number of deposit time bucket combinations that can produce our desired 6.5 year average life. Here's an easy way to set the extremes.
We've already bucketed 10mm in the less than 1 year bucket. If this balance is spread evenly over the first year, that means that 10mm has a 6 month average life. This portion of the deposits is therefore 6 years shorter than the average life we are targeting (6.5 years).
To easily offset these very short average lives, simply bucket an equivalent balance that same amount longer than the overall average life. In this case, since 10mm is 6 years shorter than the average, just extend the average life on another 10mm by an additional 6 years (to 12.5 years) to balance it out.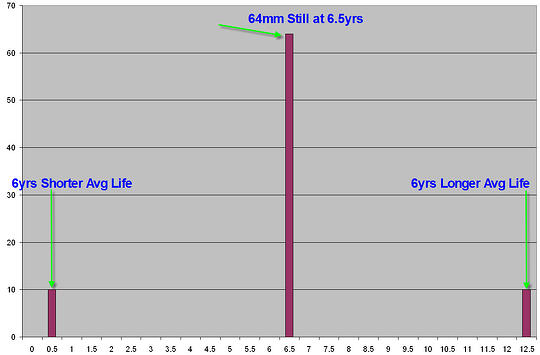 With 10mm short and 10mm long, 64mm remains in our 6.5 year average life bucket.
Ratably Schedule the Remaining Balances
Now comes the easy part. With 64mm in remaining unbucketed balances, and a 12 year difference between our short and long average life extremes, we simply divide the balances (64mm) by the years (12) and put the same amount (5.333) in each annual bucket.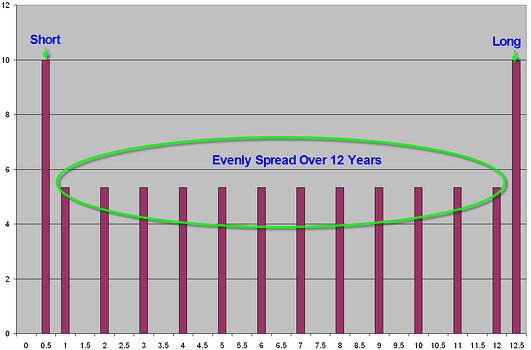 Of course, since we're just walking through a sample we can stop here. If you wish you can subdivide these balances into ever finer time buckets...But you don't have to.
Because our interest rate risk modeling is generating cashflows based upon the average life, you can consider your work here complete.
In my deposit study video series I'll show you the deposit study process, step-by-step how to get your own deposit study quickly and easily using my proven templates.
I'll show you EXACTLY how I've done this for dozens of community banks nationwide.
Photo provided by Rex Hammock