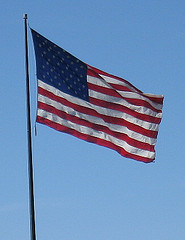 As we all know, S&P downgraded the US credit rating late Friday after the markets closed. The long term rating was cut to AA+, while the short term rating was reaffirmed at the highest A1+ rating. Here's a link to the S&P action.
A Joint Policy Statement from the bank regulators reemphasized the zero risk weight status of U S Treasury obligations. This is the right call.
So, how did S&P get it wrong? They simply mixed up the short term and the long term default risk. The only risk of default is basically a short term political problem related to debt ceiling and spending restrictions. So, the risk is actually in the short term.
In the long term, as Alan Greenspan correctly noted on Sunday's "Meet The Press", we can always print more money to cover the debt. Here are Greenspan's comments:
"MR. GREGORY: Are U.S. Treasury bonds still safe to invest in?
DR. GREENSPAN: Very much so. I think there's--this is not an issue of credit rating. The United States can pay any debt it has because we can always print money to do that. So there is zero probability of default."
And here is a link to the full transcript. Greenspan's comments are about a third of the way into the transcript.
Now, you and I may well disagree with the idea of simply priniting money. I for one recognize that action as a tax on all of us through inflation. So the market risk of U S Treasury debt may have increased. But the fact remains that the actual default risk is still zero.
So why did S&P drop the ball? In my opinion, it's for the same reason that they dropped the ball on rating debt in the run up to the 2008 financial crisis...they are focused on something other than the actual creditworthiness of the debt. In 2008 it was market share, now it's politics. Probably a good thing to rid the bank regulations of ratings if this is what we're going to get.
Photo provided by Dru Bloomfield.