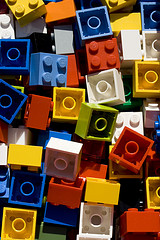 No matter what you do with your bank strategic plan, whether you hire it out or build it yourself, these 3 key building blocks should form the basics, and basis, of your entire effort.
Do you know what they are?
Mission: Mission answers the question of why you are doing what you're doing. What is the bank's core purpose?
Vision: Vision lays out the promise of what you want your bank to become.
Values: Values represent the foundational beliefs and guiding principles of what your bank stands for.
The true litmus test for anything you do at the bank boils down to whether or not it is consistent with your mission, vision and values. If it does, you are building your bank. If not, you are best off going in another direction.
Like so many things in life, the most important concepts are also some of the simplest.
Get these right and your bank strategic plan falls into place. Get them wrong and your plan will frustrate you at every turn.
If you're a banker, and you'd like a high-resolution, full size copy of my EPIC Bank Strategic Plan infographic, just click here and I'll send it right over to you, along with some other helpful materials.
Photo provided by woodleywonderworks