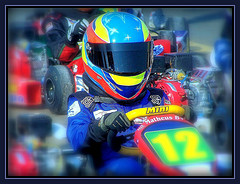 One of the "old standby" base ideas typically used in developing strategic plans is called Competitive Advantage. Competitive advantage is one of strategic planning's most fundamental concepts. And most misused.
The notion of competitive advantage was developed by Harvard professor Michael Porter in the late 1970s to help explain persistent excess profits apparently earned by various companies over time.
The 5 key precepts of Porter's competitive advantage are:
Competitive rivalry within an industry

Bargaining power of suppliers

Bargaining power of customers

Threat of new entrants

Threat of substitute products
Over time, these forces have been distilled down in strategic planning to simply talk about a sustainable competitive advantage, which is unique to your bank, and not easily nor effectively copied.
The only problem with this shortcut approach is that it really just doesn't exist. After all, think about your own bank.
How's the competition? Does the Fed have much power in setting short term rates? Do you ever have customers asking you to match rates? Do any new banks ever enter your region? Have new types of financial services providers sprung up?
So far, most banks are batting 0-for-5 on competitive advantage.
And then there's the most difficult part of competitive advantage...the idea of sustainability. Yes, that's right. The strategic planning gurus insist that your competitive advantage must be sustainable.
I can remember the late 1970s, and there's one thing for sure. Markets move a lot faster today than 30 years ago. Thanks to globalization and the internet among other things.
Sort of makes me long for the good ol' days of the late 70s and early 80s when all we had to worry about was volatile double digit interest rates.
What do you think about sustainable competitive advantage?
How can your bank best compete?
Give it some thought - it might change the way you think (or manage).
Let me know how I can help. Thanks.
If you're a banker, and you'd like a high-resolution, full size copy of my EPIC Bank Strategic Plan infographic, just click here and I'll send it right over to you, along with some other helpful materials.
Photo provided by Zanini H