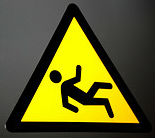 Last week the FDIC issued FIL-46-2013, titled Managing Sensitivity to Market Risk in a Challenging Interest Rate Environment. You can see the FDIC release here, and download the actual FIL here.
The FIL starts out as a general reminder of the importance of interest rate risk and asset liability management. Here's the 2nd sentence in the FIL, a typical excerpt:
"Nationally, a number of institutions report a significantly liability sensitive balance sheet position, meaning that a marked increase in interest rates could adversely affect net interest income and, in turn, earnings performance."
Not wanting to beat around the bush, the FIL quickly turns and focuses on one specific area: the price risk associated with securities portfolio. Here's the 3rd sentence...
"For a number of FDIC-supervised institutions, the potential exists for material securities depreciation relative to capital in a rising interest rate environment."
Now, just in case we miss the not-so-subtle message, here's a more direct statement buried all the way down in the 4th paragraph...
"If interest rates were to rise markedly, institutions that have concentrated bond holdings in long-duration issues could experience severe depreciation of a magnitude that could be material relative to their capital position. Institutions that rely primarily on a long-duration fixed-income portfolio for liquidity could have difficulty meeting short-term cash needs if other marketable assets or funding sources are not readily available."
It is notable that no other specific risk exposure or position is addressed in this FIL.
It would be my considered professional opinion that anytime the FDIC openly warns banks that a single exposure poses a material threat to both capital and liquidity you had better start paying attention.
And that means getting a grip on the duration of your bond portfolio. Here's a quick piece of free consulting designed to help you manage this risk at your banks...Sell Your Longer Bonds.
We all know the reality of the past few years of low loan demand low rates and squeezed earnings have put pressure on bankers to get more "creative" managing the balance sheet.
It's no secret that many banks have bulked up the investment portfolio to help cushion the blow to earnings. And, as with all things, some banks just didn't know when to stop.
Understand, I am not suggesting a conscious effort by any bankers to purposefully add too much risk. No, it's something much more insidious.
Some fixed income shops market adding more risk via longer duration bonds as a sophisticated strategy to "improve" your portfolio. They'll tell you:
It's more efficient.
It's based on portfolio theory.
It's educational.
It's based on "the numbers".
It's what the big successful portfolio managers are doing.
And, over time, you're gently seduced by the pitch. You see the results. You hear the siren song of total return. You start to convince yourself that the risk is all blown out of proportion. And then they've got you.
I have 2 problems with this. First, you're running a bank and NOT a hedge fund or mutual fund. It's all about the cash flows, and not total return. Second, it ignores the purpose of a bank investment portfolio, which is to provide liquidity, not to build earnings.
Now, to be fair, this FIL isn't titled "Long Duration Bonds are a Dangerous Exposure", so it would be reasonable to expect bond guys to spin this release another way.
They'll focus on the general warnings, issued to and applicable to all banks. And that's all well and good. But I've got a problem with this interpretation. It just isn't supported by the facts.
As many of you know, I calculate complete +/-400bps rate sensitivities on all FDIC-insured banks nationwide each quarter. For June, 2013 that means 6,918 banks.
So let's do things the "modern" way and get "analytical" and "educational". After all, that's clearly what these total return bond guys have suggested you do. But let's do it looking at the entire universe of FDIC-insured banks, and not just at 1 bond for 1 bank.
Here's what I've uncovered.
Gap: Number of banks with gap worse than <25%>
Rates Up 200bps (approximate 50bp NIM compression) = 157 banks
Rates Up 400bps (approximate 100bp NIM compression) = 173 banks
Earnings at Risk (EaR): Short term interest rate risk
Rates Up 200bps (12 month EaR)
Number of banks with EaR worse than <20%> = 12 banks
Rates Up 400bps (12 month EaR)
Number of banks with EaR worse than <30%> = 57 banks
Economic Value of Equity (EVE): Long term interest rate risk
Rates Up 200bps
Number of banks with EVE worse than <25%> = 1,549 banks
Rates Up 400bps
Number of banks with EVE worse than <45%> = 1,817 banks
So here's the curious thing. Why do so few banks demonstrate excessive risk using gap or EaR, while so many more banks exhibit this risk when we turn to EVE?
The answer is that gap and EaR are looking at the 12 month time horizon window so that there isn't really sufficient time for your model to fully capture the earnings based impact of a significant rate hike.
And they're definitely not designed to capture the price risk of a total return approach.
EVE, on the other hand, captures this risk precisely because it models the long term present value of asset and liability cash flows. Sort of sounds like bond math, doesn't it?
That's why the 2010 Joint Advisory on Interest Rate Risk prodded you to make sure you have multi-year EaR, and specified that all banks need to track EVE. So these exposures don't creep up on you while you're not watching.
And if you're going to drink the total return koolaid and go for a swim in the long duration pool you better make sure you adjust all of your interest rate risk models to capture this risk. Because if you can't model these risks accurately and independently within your bank then you have no business taking these risks.
One last point. Now, maybe you're aware of these risks, but what about your Board? It will be a very bad result if you fail to keep your Board posted on these risk exposures at your bank and these rate risk losses come home to roost.
Because I've got a feeling that your examiners won't be cutting you very much slack if you get this one wrong. Not after this warning.
Disclosure: The interest rate risk sensitivities noted above are calculatd based upon Call Report information and the proprietary Echo Partners interest rate risk model. Institutions may have hedging positions, or other assumptions and strategies that can moderate or change this calculated and reported sensitivity. You must decide if this information is relevant to you and your bank. Actual mileage may vary.
Photo provided by Hugo-photography.