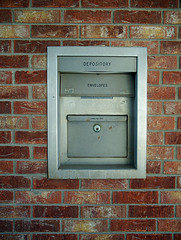 Previously we reviewed the FDIC's interest rate risk warning on long duration securities. You can find more on this topic here and here. Now we will examine FDIC's related concerns on non-maturity deposit accounts (NMDAs) with respect to interest rate risk.
The FDIC correctly observes that banking has experienced a surge in deposits since 2008. This surge has been pronounced enough to result in the highest growth rate in domestic deposits in over 15 years. Please note that although community banks have also seen historic deposit growth, the bulk of the volume has been at the largest banks.
Deposit mix has also changed markedly, especially at community banks, where noninterest bearing deposits (many NMDAs) have grown to the largest allocation in over 15 years. At the same time, time deposits at community banks have fallen to a 15 year low (with the silver lining that the duration of remaining time deposits has grown and is now longer than in 2008).
But don't forget this is good news for community banks.
These noninterest bearing NMDAs offer opportunities for cross selling and fee revenues as well as improving NIM for community banks. These no cost deposits have displaced some time deposits, as well as brokered deposits and FHLB advances.
Now, I'm a big believer in time deposits, brokered deposits, and FHLB advances, but for this part of the rate cycle, I'm all in favor of maximizing NIM when you can do so safely. In fact, using NMDAs more now means that community banks can keep their powder dry on those other liquidity sources. Sounds like good planning to me.
So given all of these benefits, what's FDIC concerned about? Really, it boils down to the "What ifs" of NMDAs.
What if the reason these NMDA accounts have grown is related to today's low rate environment and rates start to move up?
What if NMDAs have grown due to a temporary reduction in risk appetite and that returns?
What if NMDAs are simply a low cost substitute for a lack of alternative investment opportunities?
It all comes down to one simple regulatory risk management question: What if non-maturity accounts behave differently in the future than they did in the past? What if it's different this time? What if they are less stable and are actually much more rate sensitive than we expect?
The answer then becomes that banks may need to replace this funding (at higher rates) at the exact same time that their longer duration assets suffer their greatest depreciation. Sounds like a double whammy to me.
FDIC then adds salt to the wound by postulating that Dodd Frank Act (DFA) may make this even worse with the end of prohibitions on the payment of interest on demand deposits. You know, banks get in a bidding war to keep NMDAs.
So, what's a prudent community banker to do? I think it boils down to 3 things.
Expect increased scrutiny of your NMDA assumptions.
Proactively improve your NMDA modeling process
Run more frequent "What if" scenarios with your NMDA assumptions
I have already seen increased regulatory emphasis on NMDA assumptions during the examination process. Remember, it's always best to have bank-specific assumptions. And that means a deposit study of some sort. Email me for details on how we can make this a reality at your bank.
Similarly, if you already have bank-specific NMDA assumptions, now is the time to revisit them for accuracy, documentation and robustness. Having wrong or misleading NMDA assumptions can actually be worse than not having any at all.
Finally, now is a great time to run more frequent NMDA assumption sensitivity analyses. Speed up your decay rate (shorter average life) and increase your beta (more rate sensitivity). Having these sensitivity scenarios ready to show your regulator can go a long way in getting them comfortable with your NMDA and overall deposit funding mix.
If you have questions, please email me at howard.lothrop@echopartners.com
Photo provided by Jo Naylor.