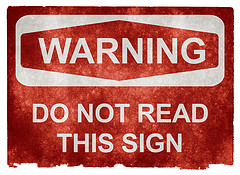 The OCC's Fall 2013 Semiannual Risk Perspective sounds suspiciously similar to the FDIC's recent warnings. Just in case you didn't read the FDIC warnings, or even if you did, take a look at the OCC's message.
Download the OCC Semiannual Risk Perspectives report here.
Part III of the report, "Funding, Liquidity and Interest Rate Risk" focuses on 3 familiar topics.
Retention and pricing of deposits
Investment portfolios
Increased Economic Value of Equity (EVE) risk
We will quickly work through the OCC's concerns in a short series of articles. This article will feature the OCC's perspective on the retention and pricing of deposits.
OCC is focused on the retention rate and pricing of deposits and feels they may well be much more rate sensitive than historical relationships would suggest. Sound familiar?
Recent OCC supervisory efforts have focused on deposit pricing and runoff assumptions in stressed rate environments.
OCC is specifically calling for community banks to establish methods to capture deposit behaviors so as to improve the accuracy of interest rate risk modeling.
In English, this means that they want you to implement some form of deposit study. Call or email me for help with this task.
One last point. When OCC and FDIC are coordinated in their approach to a risk issue, I'd suggest that you better pay attention. Because your regulators will be asking about these items very soon.
Photo provided by Nicolas Raymond.