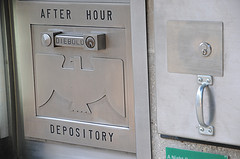 A client recently asked about how to attract local deposits. And the best local deposits are non-maturity deposits.
Lower cost wholesale funding (both deposit and borrowing based) is plentiful, but this banker is looking ahead to the future.
While this particular bank is a newer institution, the concepts are relevant for all of us.
According to an ABA Banking Journal article, the number one reason why customers choose a bank is location, specifically a convenient branch location. Since we can't pick up our branch and move it, let's focus on the things we can influence.
The possible paths to outperformance include:
High quality service
Market segmentation
Competitive pricing
'I'm a big believer in customer service and this can be a powerful tool in deposit success. Educate your staff on customer service issues and insist on top performance. Here's an area where your staff's attitude can directly translate into success.
It's no mistake to have service and segmentation ranked higher than pricing. As bankers, we often have that knee-jerk reaction to immediately turn to pricing. But I think that's a costly and ineffective strategy.
All deposits are not the same, and in building our long term profitability we are ultimately better off attracting the least price sensitive deposits instead of the most price sensitive.
I'm also a big believer in the power of targeted segmentation. Draw a circle around your branches on a map and specifically target prospects within a convenient distance to the branch.
With commercial prospects, do some groundwork first. Make an appointment and start building your relationship. We all prefer to do business with those we know, like and trust, so there's no time like the present (while we are awash in liquidity) to invest in a long term effort to build relationships and future profitability.
Finally, once we start building those NMDA balances, your regulator will not be far behind seeking some bank specific deposit assumptions (decay and beta) from your deposit study. You can find a brief overview here.
What are your thoughts? Please let me know. Like this question, all responses will be treated confidentially.
Photo provided by Dave Wagenknecht.