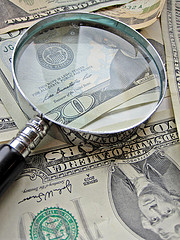 Matters Requiring Board Attention (MRBA) trends are a hot topic in the latest FDIC Supervisory Insights. Read the full publication here.
Over the period 2010 - 2013 the FDIC's MRBA comments on the Report of Examination (ROE) were collected, categorized and statistically aggregated. This summary data forms the basis of the article.
The most common areas ("Top 5") mentioned in MRBAs, along with key areas of specific mention, are listed below. Keep in mind these are typically for "1" or "2" rated institutions.
Loans (Cited in 69% of all MRBAs)
Board or Management (45%)
Violations (24%)
Earnings (24%)
Interest Rate Risk (24%)
Loans focused on credit administration, problem assets, ALLL deficiencies and concentrations. Over the period of the study (2010 - 2013) the loan category has been declining in frequency, although it is still by far the most common category.
Board / Management comments focused on policies, audit, strategic planning and succession planning.
Violations typically involved appraisals and/or insider lending practices.
Earnings is primarily concerned with strategies to safely improve earnings.
Interest Rate Risk mentions have been on the rise since 2010. This should be no surprise as numerous regulatory releases and attention since then have targeted interest rate risk. Eventually rates will rise and your regulators' concerns will be realized. The time to prepare is now.
Generally, citations for interest rate risk have involved improved monitoring and control of the IRR process.
Liquidity didn't make the "Top 5", but deeserved special mention for declining in importance over the period. Again, as the crisis passes this is expected behavior.
IT issues on the other hand were not in the "Top 5" but have increased in frequency over time. Watch this emerging category.