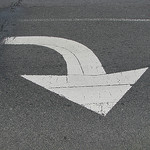 If you've read my NMDA deposit study materials you know I'm a big believer in thinking "average life" anytime someone says "decay rate". To me, average life is just a simpler concept where we already have a good frame of reference.
So when a reader recently wrote in discussing how to calculate average life I was secretly very pleased. No need getting bogged down in decay rate when average life is what we really want.
It seems that a consultant had taught this reader to calculate average life in a very simple and straightforward way. Here's what he said...
"To calculate our decay speed all we need to do is take all of our closed accounts and determine how long they were opened to determine average life."
I have very mixed feelings about this comment.
First of all, I really like the simplicity of this approach. After all, I'm all about taking complex things and making them simpler.
Second, on a very high level, this conceptually captures what we're trying to accomplish which is to see how long our accounts tend to stick around.
But here's where I run into a problem. We don't really care about accounts nearly as much as we care about dollar balances.
Consider your dormant or near dormant accounts. Do you really care about when they actually close, or do you care about when the balances run down from 100% to 5% or less?
Or think about the common situation where you might have a very few high dollar accounts and lots of smaller accounts. Do you really want to model your few high dollar accounts based upon what happened with the great multitude of low balance accounts?
Ultimately, what I'm saying here is that if you focus on when accounts close you miss the pattern of decay associated with when account balances run down.
I'd guess that account balances tend to run down faster than accounts are closed.
Why is this important?
Because if you focus on account closing dates, you're much more likely to overestimate your average life. And overestimated NMDA average lives leave you open to both unexpected interest rate risk and regulatory criticism.
Let me know if you're ready to document your bank's NMDA average life and beta numbers.
Photo provided by Colin