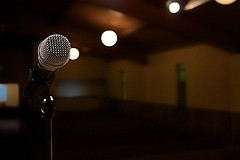 Comments on community bank performance and regulation by Minneapolis Fed President Narayana Kocherlakota should be reviewed by all interested in community banking. Read the speech here.
Kocherlakota makes 4 main points on the state of community banking.
Community bank recovery in asset quality has been strong.

Lagging earnings and loan growth raise questions about the cost of new and enhanced regulation.

Low earnings combined with higher compliance costs raise concerns about community bank consolidation.

As a matter of public policy Kocherlakota supports tailoring supervision and regulation to reflects the risks and roles of community banks.
Kocherlakota goes further and offers two specific ways regulation could be further tailored in the future.
Congress and supervisors should exempt all community banks from certain regulations. In fact, he goes so far as to state that "Exempting is the best way to guard against regulatory trickle-down."

Narrow the focus of current supervisory methods that are too detailed across too many areas and apply to too many banks.
Instead, he suggests that regulators concentrate on the small handful of activities that are correlated with bad results.
Rapid loan growth.

High lending concentrations

Specific high-risk types of lending.

Specific wholesale funding strategies
These types of common sense approaches to overly severe regulation should be supported by all community bankers. In our society, the way we make our support known is through our elected officials.
Please call on your representatives to support even handed community bank regulation that focuses on actual risks associated with community banking, and not on nontraditional activities that larger TBTF banks pursue.
Photo provided by Joseph Friedrich