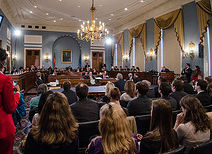 On September 16 Doreen Eberley, Director of the FDIC Division of Risk Management Supervision, testified on the status of community banks to the Senate Committee on Banking, Housing and Urban Affairs. You can read the full text here.
Here are a few highlights on the importance of community banks:
While accounting for only 14% of industry assets, community banks account for 45% of all small loans to businesses and farms.

Almost 20% of all U.S. counties would have no physical banking presence at all if not for community banks.
And a few updates (most obvious to us) about community bank financial performance:
Net interest income has been squeezed.

Regulatory expenses have increased.

Traditional community banks (relationship lending funded by stable core deposits) performed well during the banking crisis

Fast growth, risky assets and volatile funding were associated with higher rates of failure.
Current financial performance illustrates these points:
Community bank loan balances grew 7.6% in the past year, outpacing the 4.9% industry growth.

Over 75% of increase in small loans to business was driven by C&I and nonfarm, nonresidential RE loans.

Community bank NIM was 3.61%, 46bps above the industry average.

Noninterest income and noninterest expense were both down at community banks.

Community bank profitability increased 3.5%, less than the industry overall 5.3% growth.

Over half (57.5%) of community banks reported higher earnings than a year ago

Community banks experiencing losses fell to 7.0% from 8.4% of all community banks
The community bank supervisory approach was also discussed. The FDIC emphasized that they tailor the supervisory approach to the size, complexity and risk profile of each bank, using the following factors:
Pre-examination planning

Extended safety and soundness examination intervals (over half community banks on 18 month schedule)

Off-site monitoring and early warning associated with

rapid loan growth and

unusual levels or trends in...
Problem loans

Investment activities

Funding strategies

Earnings structure

Capital levels
I'd encourage you to give it a read and to send a note to your Senator (and House members too) letting them know how you feel.