When you think about deposit profitability and analytics, it's easy to get bogged down in the details of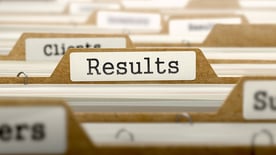 specific calculations, or overwhelmed by the raw number of data points involved. Let's put all of that aside and focus on the concepts.
Here's a helpful framework for starting to think about applied deposit profitability. Are you ready for the big reveal?
Our most valuable deposit relationships tend to be associated with higher balances and higher profitability.
How's that for being obvious? But that's exactly my point. We think of this like it's a moonshot when it's really paper airplane simple.
Take a look at this graph. I think we'd all agree that we'd prefer more prodits and larger deposit balances.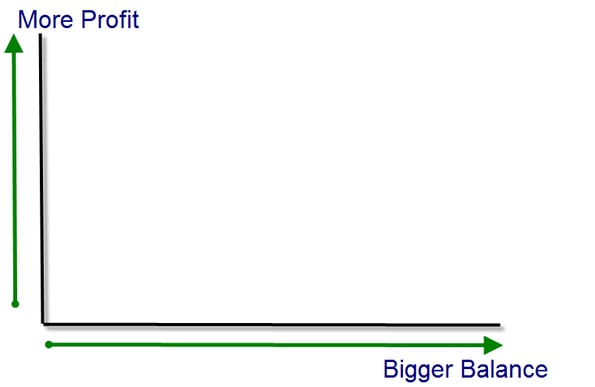 So now that we have the basic concept down, let's take the next logical step and start to segment things a little bit. Here's a good first step.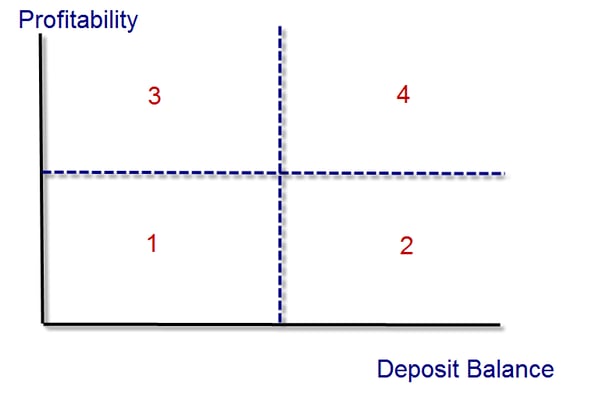 So, let's walk through these quadrants one at a time.
Quadrant 1 has low profit and smaller balances. These are not our best accounts. Our focus on these accounts should be two-fold. First, "Why are they less profitable?" Then quickly followed by, "How can we improve them?"
Quadrant 2 also has low profit, but inexplicitedly has low profit even though they hold larger balances. These are the relationships that we commonly are treating as deposit royalty (big balances) even though we're not making much money.
Quadrant 3 is an enigma. They have small balances but are still producing profits at a higher level. Here's where we really need to look closely at how we treat them. I've got some specific strategies to help you build value with this group.
Quadrant 4 represents our best performing relationships...high profit and big balances. We all know how to treat them right.
So before we go any further, let me ask you a question: When we explain segmenting in a simple way, and you can visibly see the very real economic differences between types of deposit relationships, do you still shy away from moving forward?
If so, know that you are not alone. It's common to have a bit of concern when starting a new effort. Just reach out to me and I'll help.
Now let's wrap things up with one final graph. This one builds on the earlier two, and represents a key deliverable from a deposit profitability analytics project.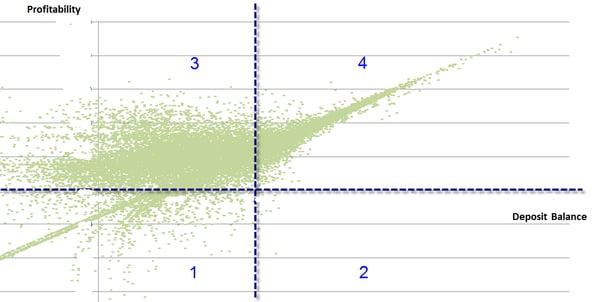 This is what you get when you plot actual bank deposit accounts on top of this simple framework. I've removed the scale from the axis so you don't know the exact distinctions between the various quadrants, but even these are flexible.
Take a good long look at this graph, imagine it was your bank, and then think about all the ways that you could more profitably engage these specific depositors, one at a time.
Then imagine I helped you do it quicker and easier than you could possibly envision. With more profits too.