I loved games growing up. Did you ever play "Pin the Tail on the Donkey" when you were a child?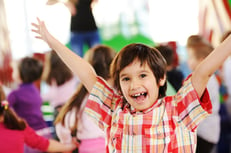 You know the game. You are blindfolded, spun around until half dizzy, and then attempt to blindly pin a "tail" on a picture of a donkey. Usually, it didn't end well, with tails pinned all over, but not often on the actual donkey.
That's exactly what deposit profitability is like. You blindly spin in circles and wildly attempt to make the right decisions. And this doesn't end up any better either.
It's a real problem. It's costing your bank some serious amount of profit and inefficiency.
Forget the profits for a minute (just a minute) and think about resource allocation. If 50% of your deposit relationships cost you money, how much more do you throw away just servicing them?
Now I want to be clear. I am not advocating running off business.
But if you are going to open an account, you owe it to your board and your investors to be sure that it's done at a profit.
Let me know if I can help you identify what needs fixing.