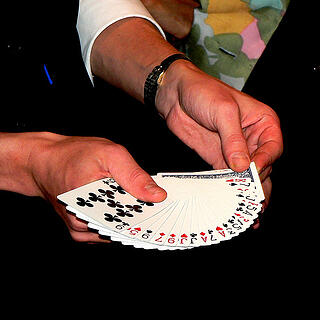 Luck is not a bad thing. In fact it's a good thing if you are say buying a lottery ticket, or looking for a primo parking space in a crowded shopping area.
But it's not a great strategy for your bank profits. You know...
Lucky you won't add more unprofitable accounts?
Lucky your deposit strategies "work"?
Lucky your examiner won't demand your (insufficient or nonexistent) profitability analysis?
There is a way, however, to beat the odds here.
The way you beat the odds is by having a sustainable, consistent, repeatable process centered on how to determine, support and document the key items with the biggest impact on your deposit profits and results.
You do this with deposit profitability analysis, but not just any analysis. Deposit profitability analytics is the key.
So, the question is...Do you want to rely on luck?
If not, deposit profitability analysis and analytics can be the most powerful lever in your bank, allowing you to improve your results, support your decisions and avoid regulatory criticism.
I have something for you - something that will completely change the way you approach your deposit relationships. It'll allow you to have an unfair advantage in your bank and be in the top 10%. Bankers who implement this have a consistent path to profit and margin improvement.
You have a choice.
Discover more about how to stop using "luck" and start generating better, more consistent results. I cannot wait for you to boost your profits. Click here to get started today.