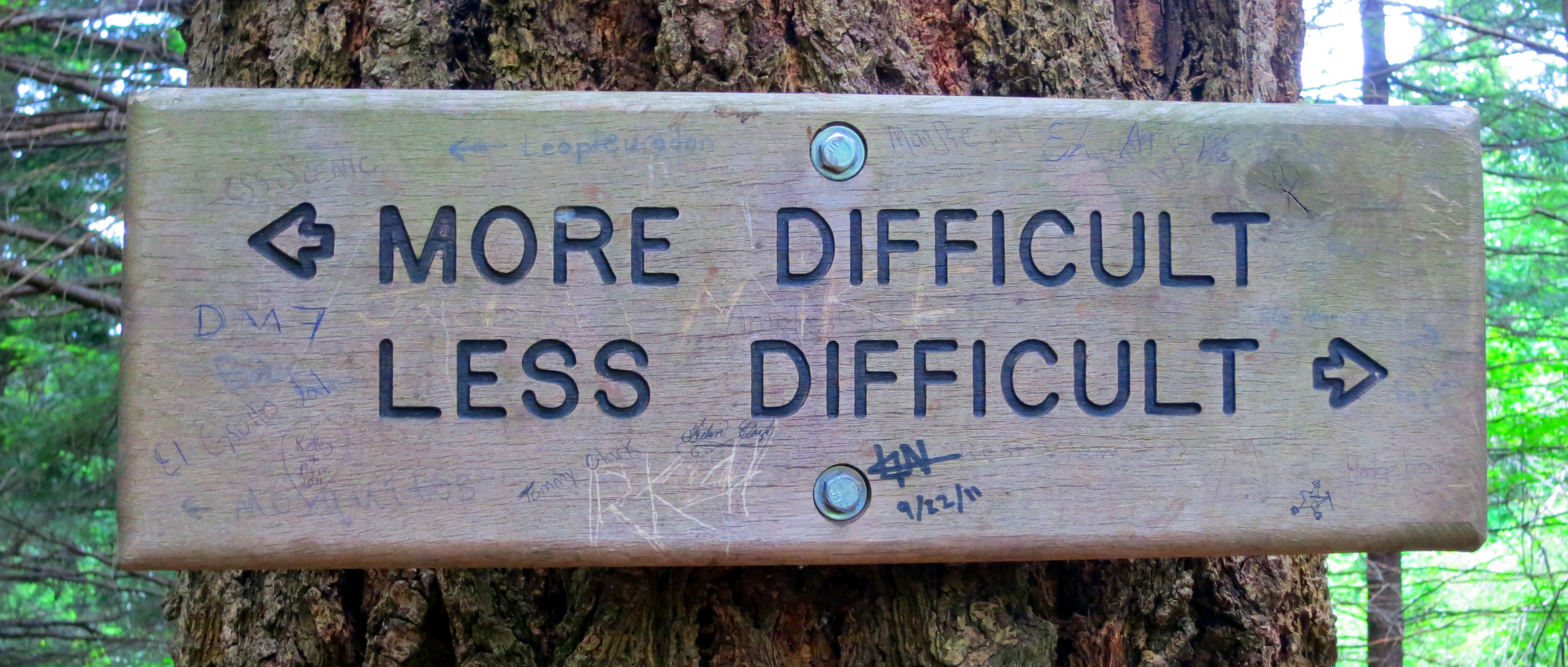 This is Part 3 of a 3-part series on the benefits of getting your own deposit study:
Part 1 - How We Reduced Reported EVE Risk Up to 30%...(or More!)
Part 2 - 3 Steps to Time Bucket Your Deposit Average Life
Part 3 - [You Are Here] - Get Better Deposit Study Results...With Less Data
This is my most controversial post...Ever! Here's my startling claim:
"Your community bank already has all the data you need for a high quality statistically valid deposit study. And it will fit in a simple spreadsheet."
I totally flipped the model on its head.
And it worked.
If you've been told that more and detailed individual account level data is how you build a community bank deposit study, you've been lied to.
Don't worry...I fell for it too.
I tried it that way. I gathered, manipulated and organized mountains of highly detailed data from other banker's deposit systems...it got us nowhere.
And when something gets me nowhere, I stop doing it...and I do the opposite.
Instead of data hoarding I started data slimming.
The results were almost instantaneous...like flipping a switch.
Here's how I did it...
First, I searched the regulatory universe. I devoured anything I could get my hands on from the regulators about deposit assumptions. No luck.
And then I found it...NOT where I expected it.
I was busy searching for "What to do" but instead realized that the answer was right in front of me all along...It was hidden (a real needle in a haystack) in a stack of "What NOT to dos".
You see, I had been so drawn into the web of the deposit study gurus that I had constructed a false reality built on their standard formula...
More Data + More Analysis (More Expense!) = Hopelessly Complex Deposit Study
They worship at this shrine because they are its high priests. The only ones with the special knowledge needed to interpret the tea leaves of deposit behaviors. The only ones with the statistical prowess worthy of divining right from wrong...
And they were wrong...for almost all community banks.
You see, it's not that more data and detail is wrong so much as it is that it's just not available in the typical community bank. Not with mergers and core conversions and data dumps.
And when your regulator is clamoring for your bank-specific deposit assumptions, it just doesn't work to say "Wait seven years until I have more (better?) data."
We don't need a pristine ivory tower approach that we can't hope to achieve. Instead we need a practical, roll up your sleeves and get your hands dirty way to get well documented and statistically significant results right now...with the data we already have on hand.
Identifying the right data is only the first step in the system I teach and use in my deposit study process.
And here's exactly what you need to ensure quick and easy deposit study success.
Just 3 simple numbers each month from each of your "Core Four" account types...
The month end $ balance (for the entire deposit type)

The $ balance of new accounts opened that month

(Again, for the entire deposit type)

The month end rate paid on that deposit type
3 data numbers times 4 account types means just 12 numbers monthly...
...And this is just about the hardest math you'll have to do to get your deposit study.
(Not familiar with the "Core Four"? I teach about the "Core Four" in this post about "Reducing Your Reported EVE Risk Up to 30%...")
No individually identifiable details. No privacy concerns. No massive IT projects required.
Here's the best part...You don't even have to go back very far in history.
You can get a completely valid beginning decay rate (used to calculate average life) with just 2 years worth of monthly data!
Now, in this case, more history is better, (to identify surge balances, or to discern changing patterns in different rate environments)... but it's NOT required.
You can calculate decay, smooth it and extract average life all with just 2 years monthly data.
If you want to know more about translating average life into your IRR model inputs, look at this post about "3 Steps to Time Bucket Average Life"
So that's decay rate...all neatly tied up in a community-bank-friendly bow.
But what about beta?
Here's where the big data dumpers are licking their chops. They might grudgingly agree on lower data needs for decay rate ... but then they're muttering under their breath... "But what about beta?"
And, they've got a point. Because to get a good quality, statistically valid beta estimate, you should probably start with at least 60 data points.
And 60 data points means 5 years of monthly data.
But here's the key.
The data requirements for calculating your beta analysis are not nearly as challenging or onerous as the decay rate data requirements.
All you need is a simple rate history. A list of rate changes. Even a simple spreadsheet or handwritten log that somebody has in virtually every community bank.
It's good enough.
Just remember to keep in mind that although we always say "Decay and Beta" for data purposes it's really "Decay or Beta".
Two years data for decay, 5 years for beta...
We all have that much data.
Photo provided by Sasquatch I