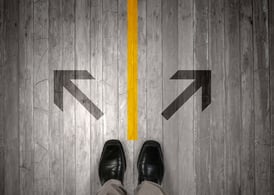 I hear the same things everyday:
"Howard, my interest rate risk isn't what it should be..."
"There must be something wrong with my IRR model..."
"I keep bumping up against my EVE limits..."
"My examiner (or the Board) is nervous about our interest rate risk profile..."
There are many reasons why someone's community bank interest rate risk process may not work. However, the most common (and easiest to fix) is their bank-specific deposit assumptions or "deposit study".
The deposit study is essentially a mathematical study of the history of our deposit trends that allows us to document a longer average life for our nonmaturity deposits. This lets us rebalance our IRR profile.
So, why is it that deposit studies are a major problem?
When it comes to deposit assumptions there are three things we must keep in mind:
We need to remember that deposit assumptions are the most powerful part of the entire IRR modeling process. We teach that there are 3 different IRR modeling components: Data, Model, and Assumptions (DMA) (discover more about this by clicking here) and each component contributes a different degree of influence. Assumptions are responsible for about 80% of your IRR modeling results.
We need to assure that the deposit study accurately captures the deposit behavior of our bank. Not only must the study capture this behavior but the results must stand up to scrutiny. We rely on statistical significance to prove this point. The only thing worse than not having a deposit study is having one that your examiner rejects because it just doesn't hold water.
Different kinds of banks generally approach deposit studies at different levels. Big complex banks tend to have big complex (expensive) deposit studies. Community banks need a simpler, easier and more affordable approach. But one that still stands up to statistical muster.
For example, if you ask a community banker to dig out 20 years of deposit history, on an account-by-account basis, tracking each and every account individually, do you think they're going to be interested in doing that? Or even able to do that?
Why not?
You see, deposit studies were never a community bank issue until recently, but now your examiner is on the warpath over them. The trouble is that community banking has been full of mergers, core conversions, branch closings and more...and that data is just not available in a nice neat package like that.
And even if it was, can you imagine the expense involved?
That's why you should learn the difference between the static pool (old style... complex and expensive) and the dynamic pool (new style...simpler and more affordable) deposit study methods.
Here's a quick recap of the differences.
Static Pool Method: Static deposit study analysis relies upon the selection of a beginning year cohort set of deposits, and tracks the behavior of these specific accounts over time. Because the static method requires identifying and tracking specific accounts over time, the static method requires more extensive IT resources and involves a greater risk of privacy issues, due to the specific account identification required.
The static approach delivers results that illustrate the year-by-year decay for a finite set of accounts opened during one specific cohort year. Results attributable to any specific cohort are likely to vary greatly from year to year.
Dynamic Pool Method: The dynamic pool method uses all the change in all existing balances to derive the decay rate associated with your NMDA account balances. It has the advantages of being easy to calculate and understand, does not require extremely difficult IT extracts, and does not involve personally identifiable account information, so privacy concerns are minimized.
Static pool (complex, expensive, huge IT project, privacy issues) or dynamic pool (easier, more affordable, data from standard reports, NO privacy issues)...pick the method that fits your bank the best.
For almost all community banks, I recommend the dynamic pool methodology.