If it wasn't so serious, it would be funny. It's really the elephant in the room. It's all about how we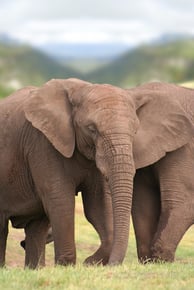 treat deposits compared with loans.
If we asked a banker how he knows if his loans are profitable, he would never say "Because the loan rate is higher than my cost of funds". That's because we all know there is a capital cost, and a credit cost (now it's probability of default and loss given default), and so on and so forth.
But ask that same banker about how he knows his deposits are profitable and you're apt to get the old "We earn more than we pay". It's not true with loans, and it's not true with deposits either.
Despite all the time, effort and resources we pour into analyzing every aspect of our bank, almost no one focuses this same attention on deposits.
Instead of running the numbers, cooly evaluating the profit potential, we instead use rules of thumb, match local competitors, or otherwise informally consider how to read the tea leaves when it comes to our deposit strategy.
Is it any surprise that over 50% of deposit relationships don't add even as much as $1 to overall bank profitability? Or that we run marketing campaigns, paying good money, just to increase the number of new (but still unprofitable) accounts that succeed only in further destroying bank value?
There is another way. It's the path blazed by our much larger competitors. We could actually calculate the profitability of each deposit relationship by using deposit profitability analytics.
It's really not that hard. It's the sort of thing you could do with a calculator, mechanical pencil and a columnar pad (remember those?) if we had all the time in the world.
No, it's not hard. But it is tedious, and there are hundreds of thousands (or maybe even more than a million) of transactions to consider. I can help you with the tedious part.
But you have to do the really hard part. That's stop pretending that you have to treat all depositors the same.
Our entire economy and the capitalist system is built on treating people differently based upon the profit motive. If we're not willing to do this, we risk becoming the financial services equivalent of the DMV while our less restrained competitors siphon off our best customers.