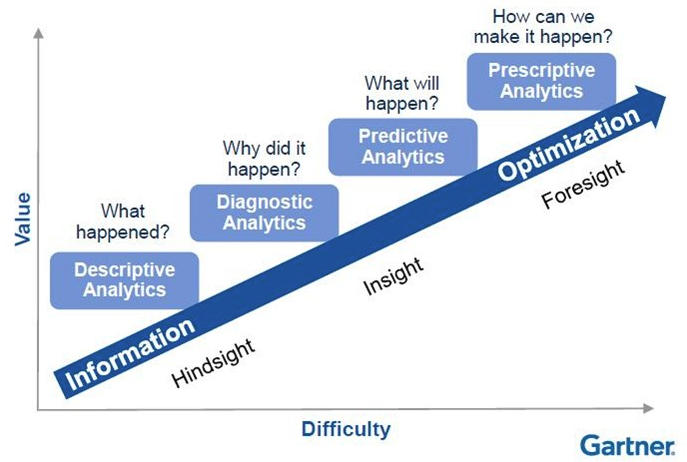 My best deposit profitability advice…
Don't jump into the deep end if you don't know how to swim.
What I mean is that if you try to apply sophisticated analytics without first mastering the basics you are apt to get mediocre results at best and probably just make things worse.
So how do you know where to start? We can thank the experts at #Gartner for coming up with a great roadmap for us to use as we move from low difficulty towards higher difficulty. Here are their 4 stages of analytics:
Descriptive: What happened? Capturing transactions and accurately calculating instrument level deposit profitability.
Diagnostics: Why did it happen? Understanding the detailed statistics that differentiate segments from one another.
Predictive: What will happen? Projecting similar behaviors based upon similar transaction patterns.
Prescriptive: How can we make it happen? Seeking more of certain exact characteristics to produce our desired results.
Don't be tempted to skip over the descriptive and diagnostic phases. These are actually the most important parts of your #DepositProfitability project.
If you plug in guesstimates and assumptions when you should be doing the grit and grind basics you'll end up with suboptimal (a nice way to say "lousy") results.