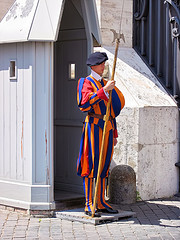 Swiss banking regulators showed today that they understand how to handle Too Big To Fail (TBTF) banks and their systemic risk. Going well beyond the Basel III accords, which require 7% tier 1 capital, Swiss banking regulators today announced that TBTF banks must hold at least 10% tier 1 capital. Also, they must hold at least 9% of so-called other capital, bringing the required total capital ratio for too big to fail banks to 19%. Further, deterioration in their balance sheets, or more importantly, an increase in their domestic market share, would require additional capital over and beyond the 19% total capital specified.
Now, I know that Swiss banks have been known for secrecy, and I know that Swiss watches have been known for precision craftsmanship, but I really didn't expect the Swiss to intelligently lead us to a common sense solution to the too big to fail problem. If the banks are too big, and you can't reasonably shut them down without damaging the entire economy, require that they hold vastly increased amounts of capital. Sounds like a plan!
Contrast this common sense approach with what we see here in the US. Here, we subsidize the too big to fail banks at the expense of community banks. In reality, what we have done in the US is to make the banks that were too big to fail into banks that are now too bigger to fail. That's right, we've actually encouraged them to get bigger and even more systemically important. It's as if we learned nothing from the 2008 credit crisis.
Photo provided by Madison Berndt.