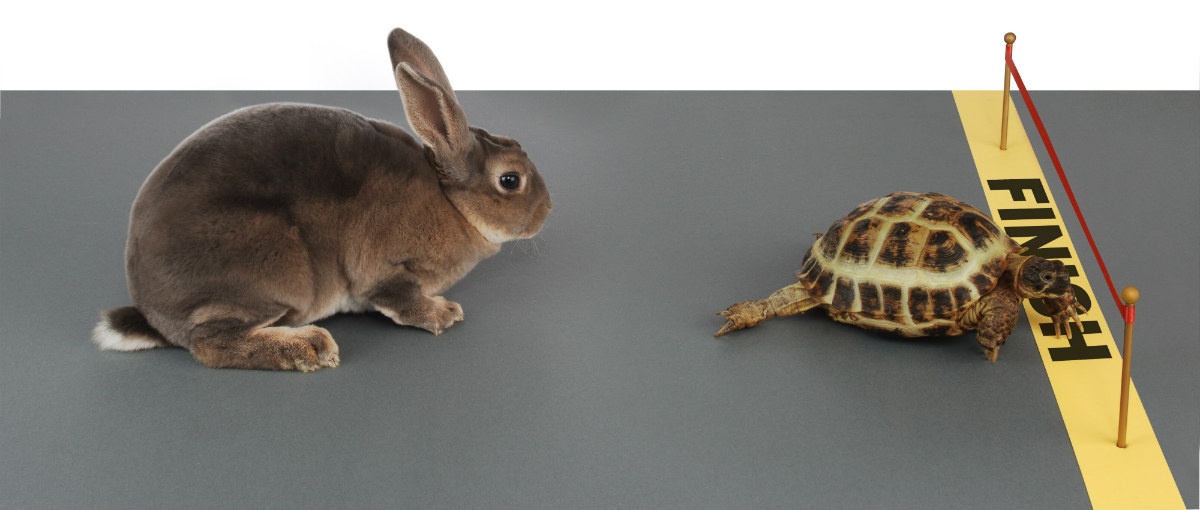 What can the tortoise and the hare teach us about banking? More than you might imagine.
Deposit profitability differs based on interest rates. We all get that.
But have you ever considered that the number, frequency and delivery channel of underlying transactions can be an even more powerful determinant of deposit profitability than rate?
Consider 2 NIB accounts (no rate difference) each with a $10k ACB. Let's look at 2 extremes.
One account is virtually inactive. It's the tortoise.
There are no transactions at all, except for a few pennies associated with creating the monthly statement. So our gross revenue associated with this account is almost completely converted into net revenue.
The 2nd account is the other end of the spectrum. They're the hare.
Hundreds of daily transactions through expensive people and resource-intensive channels like checks or branch transactions.
It's undeniable that this account uses more bank resources and costs the bank much more to handle than the inactive account. I'm talking just about direct personnel costs, IT and other direct processing costs.
The moral to this story is that all similar deposits are not equally profitable.
And once you accept the idea that #DepositProfitability differs, the next step is deciding you better measure it.