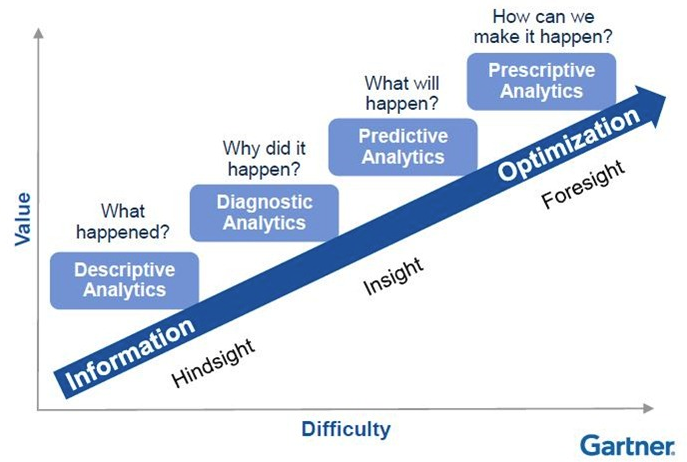 Where deposit profitability fits in your data analytics context…
…And why every bank needs to implement deposit profitability.
Bank #DataAnalytics can be a complex topic area with many applications. But all of them start with #DepositProfitability at the base.
According to #Gartner the stages of data analytics answer 4 increasingly complex questions:
Descriptive: What happened?
Diagnostic: Why did it happen?
Predictive: What will happen?
Prescriptive: How can we make it happen?
It's all based on the foundation of descriptive, which asks... "Who are our best customers?" followed by diagnostic asking "What do our best customers look like?"
These 2 simple questions can change the profitability of your entire bank. And they are the exact questions answered by deposit profitability.
Deposit profitability identifies our best customers and the exact and specific characteristics that make them our best customers. Quickly and easily.
Best of all, deposit profitability provides the inputs needed to successfully address both the predictive and prescriptive questions that follow.
Don't even think about trying more advanced or complex analytics without first nailing down your deposit profitability foundation. Otherwise you're flying blind, risking your entire effort on bad inputs.