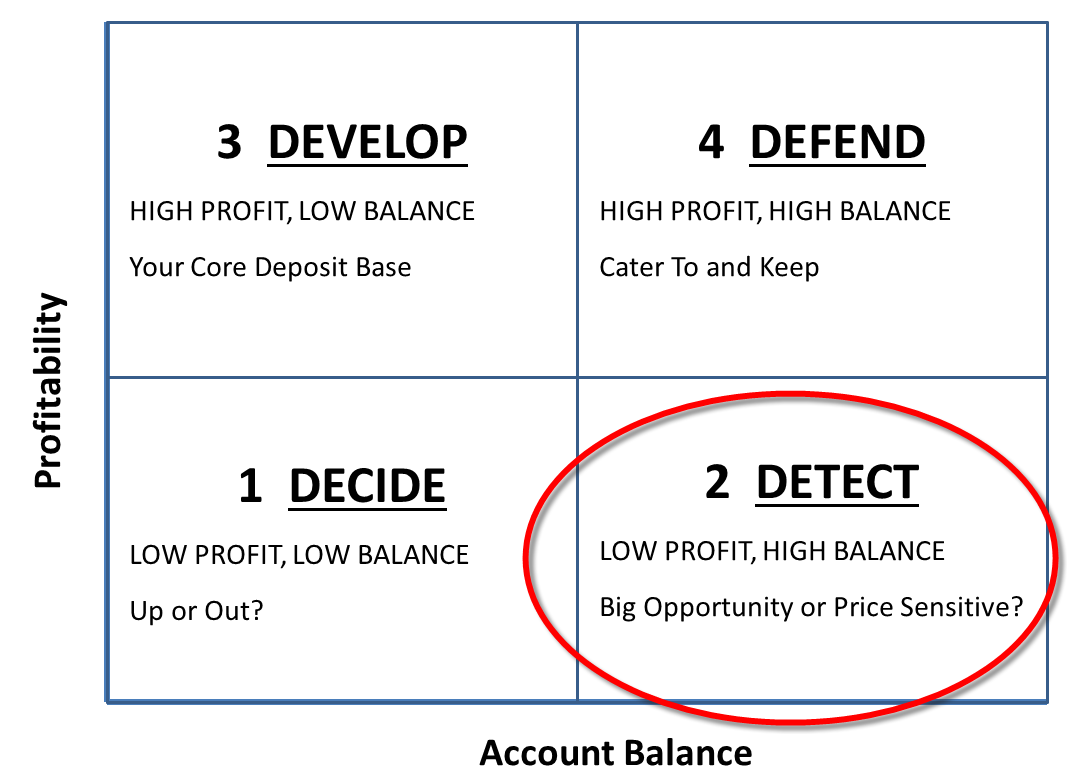 Why big balances sometimes lead to small (nonexistent?) profits…
…And what you can do to fix it.
If you plotted all of your deposit relationships on a graph by both deposit profitability and balance, a strange and unexpected segment would emerge. After all, larger balances are typically a prime indicator of profit potential.
I'm talking about deposits with big balances that fail to meet your deposit targets. What I call Q2 in my "Four Ds" segmentation method.
There are 2 main reasons why we find big balance customers fail to meet our profit targets.
Bank staff sees the big balances (only thing we really know about them) and rush to offer them every fee waiver, price break and concession known to man. In other words, we accidentally make them unprofitable ourselves.
These price sensitive customers work hard to make sure you don't earn a profit. They know the value of their balances and squeeze every last cent of it out of you.
Both of these reasons are based on our not knowing their deposit profitability. So what do we do to fix this? We fight fire with fire.
Slow down and only offer price breaks and concessions where it makes financial sense. And rely on #DepositProfitability so we know as much about our deposit value as our customers do.