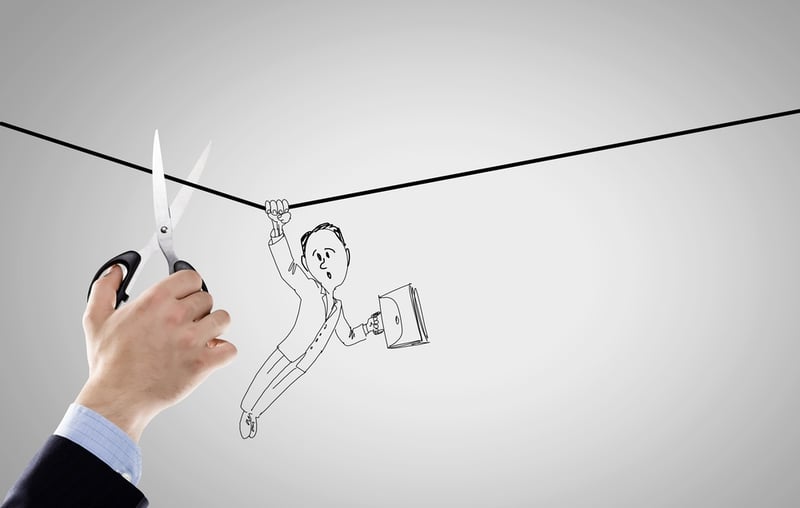 Your riskiest customers
There's a segment of your customer base that is exposing your bank to significant risk. Do you know who they are?
Look at your most profitable accounts and search for those that only have one product. One product means just one thread connecting them to your bank. These highly profitable accounts are literally hanging by that thread, just waiting for your competitors to pry them away from you. That's your riskiest customer segment.
These profitable but loosely connected accounts are riskiest because if they go AWOL you lose not just their funding but their outsized profits as well.
Bankers (and examiners) don't like to look at it this way, but you can always get more funding. There's a world of wholesale funding available including FHLB, listing services and brokered deposits.
But you can't just snap your fingers and recover those lost profits. There's no such thing as wholesale profits in today's banking market. If you lose these profits they're gone for good.
So how do you mitigate this risk?
First start calculating instrument-specific P&L statements on each and every account so you know who is at risk and who is not. Next prioritize adding more products to any highly profitable single-product customer to grow more connections (and profits).